In a Christian gathering I attended, each person was to answer this question just for fun: "If you were to be like one thing, what would that be and why?"
I thought it was an interesting question.  Actually I wasn't sure what to answer, which is why I was glad my turn came almost toward the end as we went around the group circle.  Someone answered he wanted to be money, and another said "a pen," while others came up with other creative and nice ideas.
After pondering about it, I finally answered that I wish to be like salt.  Salt has certain characteristic traits found in the kind of person I wish to become.  And ever since that gathering, I've been able to learn more of the multiple uses of salt.
First, salt causes a thirst.  I'd like my conversation to cause others to thirst for God.  I want to help others realize their need for the Living Water—Jesus Christ.  I'm reminded that Jesus said, "Whosoever drinketh of this water shall thirst again: But whosoever drinketh of the water that I shall give him shall never thirst; but the water that I shall give him shall be in him a well of water springing up into everlasting life." (John 4:13-14)  Some try to quench their "thirst" by turning to alcohol, money, drugs, fame, etc., though it only lasts for a season.  Matthew 5:13 says, "Ye are the salt of the earth: but if the salt have lost his savour, wherewith shall it be salted? it is thenceforth good for nothing, but to be cast out, and to be trodden under foot of men."  Therefore, I need to continually remind myself never to "water down" (compromise) my message, so that it may not lose its "saltiness" and impact.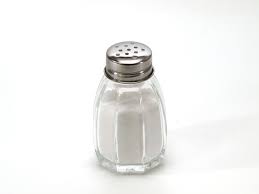 Secondly, salt seasons food, enhances flavor, and makes things taste better.  When I cook without it, the dish tastes bland and appeals less to the appetite.  The Bible tells us, "Let your speech be always with grace, seasoned with salt, that ye may know how ye ought to answer every man." (Colossians 4:6)  Growing up when I read this verse, I didn't know what it means.  However, I've since learned that when I share a message of God's love to others or answer questions about my faith, I want to uncompromisingly communicate the Christian faith in a way that is palatable—that is, in a reasonable, judicious, and winsome way.  My conversation should be "seasoned with salt," that it not only causes others to thirst for more of God, but also makes an otherwise bland conversation come alive when possible.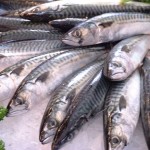 Thirdly, salt is a preservative.  It can be used as a means to preserve food from spoiling.  By absorbing water from foods, salt makes the environment too dry for bacteria or mold to grow.  Salting is one of the ways to preserve fish, for example.  I hope my conversation can be used as a "preservative" to encourage others during discouragement or trial, and thus to persevere in "running the race" of life.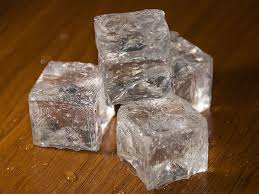 Fourthly, salt can also be used to melt ice.  This is why some people pour salt over the snow on their driveway.  I want to be able to inspire or touch the hearts of others — that God may be pleased to use my words to soften the cold stony hearts of those who have hardened themselves, so that He may then mold their hearts for Him.
I have much to learn, and am in a lifelong process of learning to be as the above — to be the "salt of the earth."
Meanwhile, though, I don't think I would look at salt in the same way again.